Profile
Results
We work with you on a personal level to determine the best solutions for your unique needs, then leverage our seasoned expertise to achieve the best possible results.
Relationships
We are your trusted partner in success. Our firm is large enough to offer a full range of professional services at a fair price, but small enough to give you the individual attention that you deserve.
Relief
Rest assured that when a need arises, our firm is ready and capable to handle everything for you so you can focus on what matters most to you.
Staff Profiles
William J Graham CPA
Coming soon !
Kristofer Graham CPA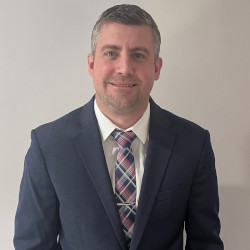 Kristofer Graham is a Certified Public Accountant with over 10 years of experience in both corporate and personal taxation. He received his bachelor's degree of Science from Syracuse University where he graduated in May of 2009.
Upon graduation, Kristofer began his career as a staff auditor. He received two years of experience in auditing before starting his career in Taxation. He passed the final part of the CPA exam in 2015, and has since partnered with his Father, William, to create Graham & Graham Certified Public Accountants.
Kristofer focuses mainly on individual and small-business taxation. He is well-versed in the filing requirements of the IRS, NYS, and NYC jurisdictions. His main goal is to handle all tax-filing requirements so that his clients can focus on growing their businesses and their wealth.
In 2017, Kristofer began to work in Political and Campaign finances. He has been the treasurer for numerous candidates and committees throughout the years including New York State Senator, Brooklyn borough president, New York City council, and a few smaller committees. It is an area of accounting that he wasn't aware of, but one that he thoroughly enjoys.
Kristofer resides in South Massapequa, NY with his wife Brittany and his two young children TJ and Kendall. When he is not working, or spending time with his family, Kristofer enjoys a round of golf. He is an active member of his club 'Cherry Valley Club'.